Hey, you! I was just thinking about you and that we should chat. Remember that time I made an incredible marinade for roasted chicken thighs? No? Wow... this is really awkward. I guess I didn't invite you. My apologies. Well, let me tell you about it. Let me start with a pic-... what's that?
Epic fail!
Do you also remember the time that this wise gal
accidentally
selected the "reformat SD card" option on her camera and erased
all
of the photographic proof of said delicious dinner? Say it with me: "Nooooooooooo!"
Thankfully, the recipe is pretty darn simple and there were two familiar
guinea pigs
faces on hand to dine with me that would gladly vouch for its deliciousness :)
As much as I love chicken breasts for my go-to dinner protein, sometimes they get a little monotonous and boring. Enter chicken thighs. Tender and juicy meat that's a smidge darker with skin that crisps up so nicely. A welcome and delicious change!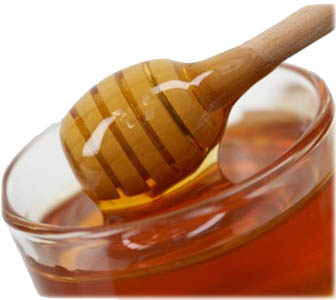 For how easy this was and how unfamiliar I am with chicken thighs, my expectations were really low. But, how about this for an outcome?
This has taken a place in my top 5 favorite chicken recipes of all time!
Just shows that you should always be open to new and interesting recipes. The glaze caramelized nicely (this would be a great meal to make on the grill) on the crispy skin, while the meat was tender, juicy, and so flavorful. Served with some roasted green beans and a fresh salad, this was a perfect weeknight summery meal! Fail no more, but a
win
indeed.
One Year Ago:
Sweet & sour dessert sauce
Baked Chicken with Honey Mustard Glaze
(adapted from
Mad Hungry: Feeding Men and Boys
)
-feeds 2-3 (2 women and 1 man, or 2 men)
4 chicken thighs
1/4 cup olive oil
1 lemon (juiced)
1/2 teaspoon salt
1/4 teaspoon ground black pepper
1 Tablespoon Dijon mustard
1 Tablespoon honey
Marinate chicken in olive oil, lemon juice, salt, pepper, and herbs, for at least 1 hour and up to a day in advance.
Preheat oven to 400 degrees Fahrenheit. In a baking pan, place chicken thighs skin side down. Bake for 20 to 25 minutes, remove and flip thighs skin side up. Brush thighs with some reserved glaze and bake for 10 minute minutes
Take out and let rest for a second before serving. Use all of those yummy lemony chicken juices in the dish for drizzling over chicken, vegetables, and maybe some fluffy rice. Serve and enjoy!