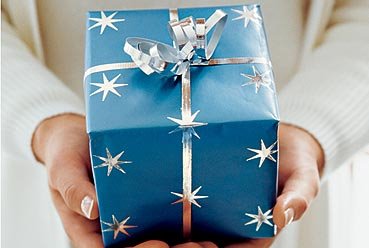 In the spirit giving this holiday season, I want to provide recipes that
YOU
want to make! So, I've narrowed it down to three things I'd like to make next, perfect for holiday (or anytime) treat:
1.
Peppermint bark
-- white & dark chocolate swirled with crushed candy canes and peppermint flavor... makes for sweet snacking and gifts when wrapped in a glassine bag with a festive ribbon. Warning: disappears quickly!
2.
Meringue cookies
-- light as air cookies... think the baked version of a soft meringue pie topping. Can be fancied with dye, flavorings, or add-ins (nuts, chocolate chips, etc.)
.
These melt in your mouth, making it hard to stop at just one.
3.
Cinnamon love knots
-- sweet yeasted rolls perfect for breakfast, dessert, or a snack. They're topped with melted butter and dipped in cinnamon sugar... absolutely to die for!
You can only pick one. All you've got to do is leave a comment with your vote by Tuesday (tomorrow), December 7th at 11:59PM (Eastern standard time, sorry West coast folks!). Thanks, friends! :) Have a delightful Monday!